Planets: Terran - hm.bmp.png
Monday, October 15, 2012 - 12:02
The authors of this content agree to license it under later versions of the licenses they selected above.
File(s):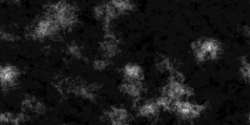 hm.bmp_5.png 988.6 Kb [

130

download(s)]
Texture Pack Description:
A collection of 16 planet diffuse texture surfaces, heightmaps and HVH maps.
HVH maps are Heat(Red), Vegetation(Green) and Humidity(Blue) data encoded in their respective color channels as an image.
All maps are 24bit BMPs at 2048x1024
More can be created on demand, find me on IRC!
Texture Attribution Info:
You must include a link to www.GodsAndIdols.com in your attribution of this asset