Tuesday, December 27, 2022 - 04:36
A total of 420 FREE 2D Planets with 28 Environment Types for you to use in your games or projects! 
These planets are great for space shooters, top-down games, sci-fi projects, or anywhere you might need a 2D planet! Includes terrestrial planets, gas giants, moons, and suns so you can create entire solar systems! Every planet has been rendered as *.png at multiple sizes (512x512, 256x256, and 128x128) with transparent backgrounds, no aliasing, and with pre-rendered shading.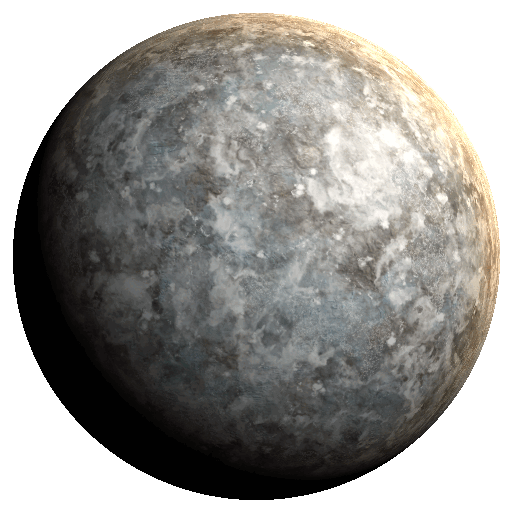 Each surface has been procedurally generated using abandoned software, converted to a spherical projection using a series of filters, then rendered at multiple sizes for ease of use and scaling down. Each planet also has 5 variations to choose from! (NOTE: These are not animated spinning planets)
Contents
Terrestrial Planets (20 Types, 5 Variations, 3 Sizes) - 300 Planets!
5 x Airless Planets
5 x Aquamarine Planets
5 x Arid Planets
5 x Barren Planets
5 x Cloudy Planets
5 x Cratered Planets
5 x Dry Planets
5 x Frozen Planets
5 x Glacial Planets
5 x Icy Planets
5 x Lunar Planets
5 x Lush Planets
5 x Magma Planets
5 x Muddy Planets
5 x Ocean Planets
5 x Oasis Planets
5 x Rocky Planets
5 x Snowy Planets
5 x Terrestrial Planets
5 x Tropical Planets
Gas Giants (5 Types, 5 Variations, 3 Sizes) - 75 Planets!
5 x Blue Giant Planets
5 x Green Giant Planets
5 x Yellow Giant Planets
5 x Red Giant Planets
5 x Orange Giant Planets
Suns (3 Types, 5 Variations, 3 Sizes) - 45 Suns!
5 x Yellow Suns
5 x Red Suns
5 x Blue Suns
That's a whopping 140 Planets with 3 Sizes for a total of 420 Planet Sprites! As always, more 2D Planets will be added over time!
Copyright/Attribution Notice:
Screaming Brain Studios if you feel inclined, but credit is never required :)
File(s):

sbs_-_2d_planet_pack_2_-_large.zip 69.1 Mb [

179

download(s)]

sbs_-_2d_planet_pack_2_-_medium.zip 18.8 Mb [

111

download(s)]

sbs_-_2d_planet_pack_2_-_small.zip 5.2 Mb [

124

download(s)]