Grass with moss - grass_mossy.png
Friday, April 27, 2012 - 15:58
The authors of this content agree to license it under later versions of the licenses they selected above.
File(s):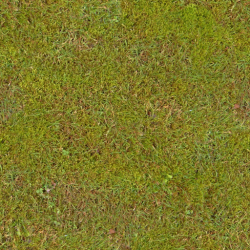 grass_mossy.png 755.7 Kb [

3288

download(s)]
Texture Pack Description:
512x512 seamless grass (with some moss) texture, made using CC-BY 3.0 photos from the Yo Frankie! DVD. (c) copyright Blender Foundation | apricot.blender.org.