Free Metal-Texture-Creation-Set 05 - set5-example4.png
Saturday, November 2, 2013 - 12:50
The authors of this content agree to license it under later versions of the licenses they selected above.
File(s):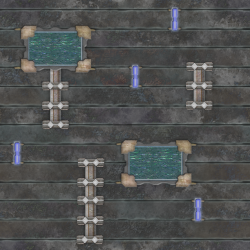 set5-example4.png 1.8 Mb [

3

download(s)]
Texture Pack Description:
this is my 5th metal texture creation set.
it shows you a next trick. you can see it in the gimp-file.
edit: the file is now ca. 4 MB smaller, because i forgot to crop the layers (layer >> autocrop layer).