Mikes camo collection - bluetiger.png
Thursday, May 2, 2013 - 04:46
The authors of this content agree to license it under later versions of the licenses they selected above.
File(s):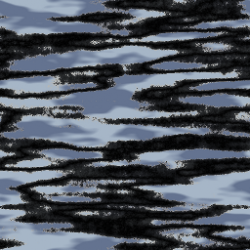 bluetiger.png 122.4 Kb [

10

download(s)]
Texture Pack Description:
A selection of camo textures suitable for military uniforms.
Intended for texturing character models.
Each texture is designed to be 256 x 256 pixels, the original gimp files are at double that resolution.
You will need to tile and scale to fit a model.
camouflage paterns included are:
    blue tigerstripe
    US chocchip desert
    dessert dpm (old style)
    british dpm
    midnight (blue fashion camo)
    red dessert (red dpm style)
    red tigerstripe
    tigerstripe
    urban
    US woodland
Author is Mystic Mike (Mike Hosker)
licences:
    GPL v2 (or at your option any later version)
    CC-BY-SA 3.0 (or at your option any later version)