Thursday, April 25, 2013 - 09:27
The authors of this content agree to license it under later versions of the licenses they selected above.
File(s):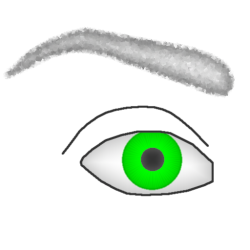 eye.png 89.8 Kb [

5

download(s)]
Texture Pack Description:
These are 512x images with face pieces; eye, nose, ear, and mouth. Instead of working on the facial features of a character, you can just add an item and resize it to fit. Gimp xcf files included. You may have to use a blending mode, like multiply, to give the part color.
Texture Attribution Info:
You may use it and modify it as you wish.