Phone Icon/Texture/Back/Thing - phone alpha.png
Wednesday, November 21, 2012 - 16:35
The authors of this content agree to license it under later versions of the licenses they selected above.
File(s):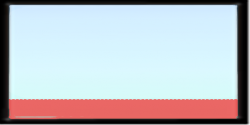 phone alpha.png 16.5 Kb [

32

download(s)]
Texture Pack Description:
Another thing from Into The Unknown. This is a SmartPhone (no patents surrounding it) and can be used as a:
Weapon
Menu
Phone
Icon
Misc Object
Use phone alpha for when you want blurry icons in a menu. When they become selected they just come forwards and in front of the phone texture.
Before use it would be nice if you sent an E-mail stating the use and game to taurusxyz@yopmail.com so that we can keep track of use and handle any licensing complaints (notices to the game).  - - Thanks - Hero