plant textures - leaf_03.png
Monday, August 27, 2012 - 10:09
The authors of this content agree to license it under later versions of the licenses they selected above.
File(s):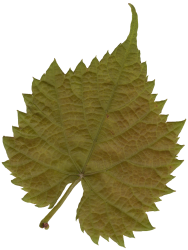 leaf_03.png 2.3 Mb [

6632

download(s)]
Texture Pack Description:
A small set of a larger texture package I'm currently working on. All in PNG format with alpha transparency. Some leaves were scanned, others taken with either a Nikon 10mp digital camera or (sadly) a cell phone. But if you ask me, my latest iphone takes better quality than the nikon. Various resolutions depended upon the size of the leaf.  Photos were then edited with Photoshop. Download is about 41mb.
tree_stem_01 - 3546 x 2595 (5.9mb)
leaf_02 - 2560 x 2560 (5.4mb)
leaf_03 - 1200 x 1600 (2.2mb)
leaf_04 - 2428 x 4096 (8mb)
leaf_05 - 972 x 1900 (1.5mb)
leaf_06 - 3648 x 2736 (5.7mb)
flower_yellow - 384 x 384 (122kb)
tree_bark - 3648 x 2736 (tileable on one axis) (12mb)
bridge - 4096 x 336 (2mb)
duck - 1084 x 1084 (870kb)