The Demon Pack; Fire, Flame and Coal - Balrog09.jpg
Friday, April 27, 2012 - 15:58
The authors of this content agree to license it under later versions of the licenses they selected above.
File(s):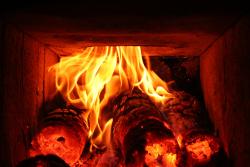 balrog09.jpg 1.2 Mb [

3747

download(s)]
Texture Pack Description:
13 High Resolution images (2000*1333 px) of flames and glowing coal,
of which there are two 5x and 4x image sequences of flames, possibly for creating sprites.
Enjoy!