Mossy Rocks - P7030009_0.JPG
Friday, April 27, 2012 - 15:58
The authors of this content agree to license it under later versions of the licenses they selected above.
File(s):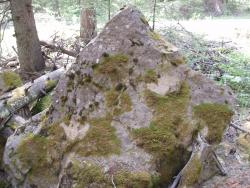 P7030009.JPG 883.3 Kb [

122

download(s)]
Texture Pack Description:
A couple of photos from a camping trip.  Thought they might be useful for textures.
Might go to this spot again in September.  I could take some better pictures if needed.