Monster Eye (190x90) and Monster texture (256x256) - eye_0.png
Friday, April 27, 2012 - 15:58
The authors of this content agree to license it under later versions of the licenses they selected above.
File(s):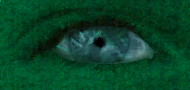 eye.png 32.1 Kb [

460

download(s)]
Texture Pack Description:
My first thing i submit here: A eye of a monster. I made it out of the eye of my brother.
I also made a texture for the eye.(Tileable)
Sorry for the low resolution.