tinySLATES [16x16px orthogonal tileset by Ivan Voirol]
Thursday, January 23, 2020 - 06:49
Here is another version of Slates, which is basically an improved 16x16 pixel version. This new tileset has two advantages :
It's way easier to use, because it needs fewer layers
It is compatible with 16x16 pixel character sheets, like this one. So it's possible to use this tileset with wider array of assets.
I changed the palette a little bit, to make it be sharper and brighter. You can find it in the File(s) section. I also added a few tiles, like sand stairs, forests, and so on. If you are using Tiled, Here is a link to the tinySLATES tileset file.
I hope you like it, and don't hesitate to comment or ask for any concern!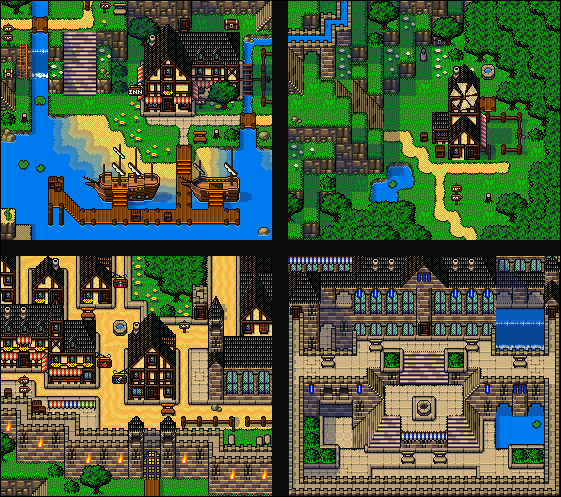 Copyright/Attribution Notice:
File(s):

tinySLATES [16x16px orthogonal tileset by Ivan Voirol].png 117.2 Kb [

1413

download(s)]

tinySLATES_palette.png 1.1 Kb [

937

download(s)]