Tileable Concrete Texture - concrete2_normal.png
Friday, June 7, 2019 - 06:58
The authors of this content agree to license it under later versions of the licenses they selected above.
File(s):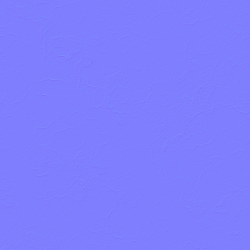 concrete2_normal.png 1.6 Mb [

47

download(s)]
Texture Pack Description:
Tileable concrete texture (1024x1024)
Includes a pre-bumpmapped version, and diffuse + specular + normal maps.
Created with GIMP
It's my first "serious" attempt at a normal mapped texture, so criticism is appreciated.