Stylized Sandy Stone Path - SandyStoneRoad02_AO.png
Monday, November 4, 2019 - 06:19
The authors of this content agree to license it under later versions of the licenses they selected above.
File(s):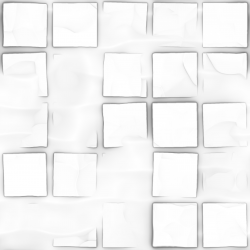 sandystoneroad02_ao.png 3.4 Mb [

20

download(s)]
Texture Pack Description:
This is a small procedural material I put together to practice some new techniques. 
It comes with two variations of the material, as well as a .sbs file and a .sbsar file so you make your own variations of the material.
If you end up using this in your own projects, please send me a message!! I'd love to see how people are using it :)
My Portfolio: https://www.artstation.com/treyramm