Stone (Solid) Batch of 100 Textures with Matching Normalmaps - JaggedRocksSunlint_S.jpg
Sunday, June 26, 2016 - 08:21
The authors of this content agree to license it under later versions of the licenses they selected above.
File(s):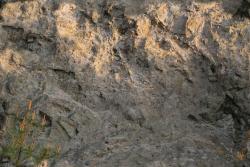 JaggedRocksSunlint_S.jpg 586 Kb [

21

download(s)]
Texture Pack Description:
Stone (Solid) Batch  - Seamless Textures with normalmaps
These textures are all based on photographs taken by me, made seamless and with generated Normalmap
Each file has a Seamless texture ending _S and matching normalmap _N
As these textures are fairly similar, I had trouble giving them unique names (Sorry!)
I used the term "Detailed" to refer to textures which have unique features in places such as spots or bumps 
(it does not refer to resolution or sharpness)
This will probably mean they will not be as good as the "Smooth" textures which have less noticable features.
---------
You can browse and download all my textures freely from my website: