Snowy stone wall / rock walls - snow_stone_wall1.jpg
Wednesday, December 12, 2018 - 17:33
The authors of this content agree to license it under later versions of the licenses they selected above.
File(s):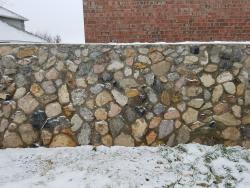 snow_stone_wall1.jpg 6.1 Mb [

13

download(s)]
Texture Pack Description:
These are photos of the rock wall behind my house after a snow flurry. Numbers 3 and 5 are probably the best ones for tiling. I'd love to know if you use them!