Retro Skyboxes Pack - vz_sunshine_left.png
Wednesday, April 21, 2021 - 08:53
The authors of this content agree to license it under later versions of the licenses they selected above.
File(s):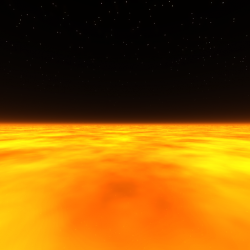 vz_sunshine_left.png 87.5 Kb [

3

download(s)]
Texture Pack Description:
A small set of skyboxes in the style of retro computer graphics.
Includes:
11 skies, 19 skyboxes in total + bonus
512x512 PNG files
Precomposed .dds cubemaps for Unreal Engine
Tip: Shift hue and alter brightness in an image editor of your choice to achieve even more bizarre variants!