Random Procedural Glitchy Art - the art of puke.png
Monday, June 18, 2018 - 10:52
The authors of this content agree to license it under later versions of the licenses they selected above.
File(s):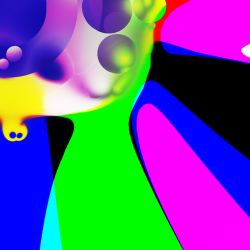 the art of puke.png 216 Kb [

1

download(s)]
Texture Pack Description:
25 abstract glitchy procedural art images I myself discovered and generated using http://www.random-art.org/.
I picked the best images I got with my experimentation and rendered them in high resolution - 1024 x 1024 - saved them in uncompressed PNG and then reduced the size with pngcrush. The files are named with the seed string that generated them so that you can recreate them if you want.
The images are NOT tiling textures, but because they are high in resolution they can be used as a background without tiling, can be modified to tile or used as a base for further art remixing.
You can support me: https://www.tastyfish.cz/#support