Procedural Texture Pack - lava.png
Friday, June 1, 2018 - 18:59
The authors of this content agree to license it under later versions of the licenses they selected above.
File(s):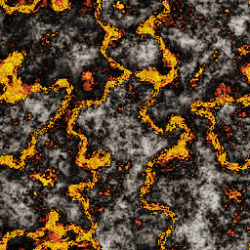 lava.png 181.5 Kb [

8

download(s)]
Texture Pack Description:
A set of 42 tiling procedurally generated textures I made when playing around with NeoTextureEdit tool. They're in 256 x 256 PNG format.
More procedural textures generated with another program can be found at my profile. 
You can support me: https://www.tastyfish.cz/#support