Photorealistic Texture Pack 2 - Ground_07-256x256.png
Monday, March 20, 2023 - 22:44
The authors of this content agree to license it under later versions of the licenses they selected above.
File(s):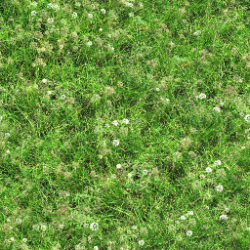 ground_07-256x256.png 190.6 Kb [

0

download(s)]
Texture Pack Description:
A series of 576 FREE Seamless Photorealistic Textures for your games and projects!
Are you tired of digging through hi-res texture archives with download limits? Do you just need some simple, photorealistic textures to slap on some 3D models? Don't have the hard drive space for fancy PBR textures? Then you have come to the right place!
Every texture in this pack has been created using public domain photographs and abandoned software. As with all Screaming Brain Studios texture packs, each texture in this pack has been rendered as *.png and are available at 512x512, 256x256, and 128x128, making them smaller and easier to use for simple prototypes, low poly modeling, Ps1 style game projects, or simple texture jobs. All textures have also been organized by category, making it easier to find the type of textures you are looking for!
Contents:
24 x Ground Textures
24 x Misc Textures
24 x Pebbles Textures
24 x Plant Textures
24 x Roof Textures
24 x Rust Textures
24 x Wall Textures
24 x Woven Textures
That's 192 Textures rendered at 3 Sizes, for a whopping 576 Free Textures in total! These textures are free to use in any project, commercial or non-commercial, and have been released under the CC0/Public Domain license.  Large Textures have been split into two separate archives of 60MB to fit within the 100MB upload limit of OGA.
Don't forget, you can grab another 216 FREE Photorealistic Textures from the first Photorealistic Texture Pack that work great with these textures!