Island Blocs [16x16 tileset]
Saturday, December 8, 2018 - 02:55
Here is a tileset I made for friend a few years ago :

It was created for a simulation game, where you could build cities on islands. I called it Island Blocs, but really has no name, because the project was abandonned few months after its beginning, and ended up in the oblivion of my folders ...
An example of use :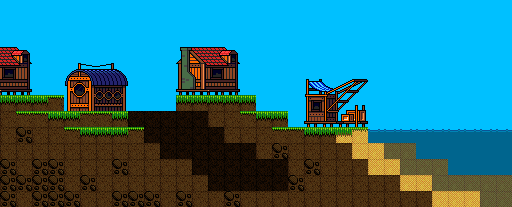 I didn't spend much time on it, so the buildings are still prototypes, and could be improved through coloration. I haven't planed on working on it anymore, but let me know if you interested in me doing so.
File(s):

IslandBlocs.png 5.6 Kb [

205

download(s)]