handpainted brick texture pack - ruin_wall_03_norm.png
Tuesday, March 26, 2019 - 12:01
The authors of this content agree to license it under later versions of the licenses they selected above.
File(s):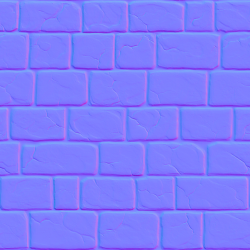 ruin_wall_03_norm.png 1.2 Mb [

23

download(s)]
Texture Pack Description:
a handpainted brick texture, worked 3 days on it!
coming in 2 resolutions: 1k and 2k - and 3 different textures (all very similar), including normalmap, displacement and roughness.