Hand Painted Texture - Sandstone - Sandstone_0.png
Thursday, April 7, 2016 - 23:32
The authors of this content agree to license it under later versions of the licenses they selected above.
File(s):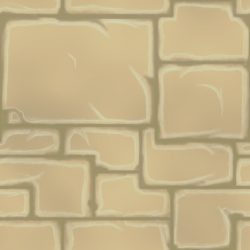 Sandstone.png 147.4 Kb [

691

download(s)]
Texture Pack Description:
NOTICE! CLICK HERE TO SEE ALL TEXTURES!
Just another hand painted texture for my game Forgers Tale. More of these to come, and additions to the character will be shared soon too. :)
EDIT: I've added a Displacement, Normal, AO, and Specular map.