Hand Painted Mountainside 2 - Stone and Dirt - MountainStone Cap.PNG
Wednesday, April 18, 2018 - 17:37
The authors of this content agree to license it under later versions of the licenses they selected above.
File(s):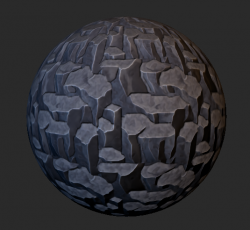 mountainstone cap.png 325.6 Kb [

9

download(s)]
Texture Pack Description:
A simple hand painted mountainside texture/material. I'd say it's the best I've made so far. There is two versions of this texture, a dirt version and a stone version. The stone version is sharper and more detailed. The dirt one adds color.