Flowers Cutouts - flowers_7.png
Monday, September 13, 2021 - 11:40
The authors of this content agree to license it under later versions of the licenses they selected above.
File(s):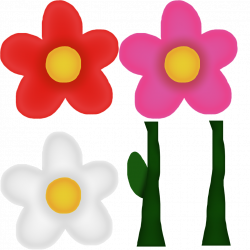 flowers.png 349.6 Kb [

9

download(s)]
Texture Pack Description:
Cartoony flower cutouts. These can be assembled into a model by just using 2 planes, one with the stem and one with the petals.