Fall Leaf - leaf-1690954_1280_0.png
Wednesday, November 2, 2016 - 18:21
The authors of this content agree to license it under later versions of the licenses they selected above.
File(s):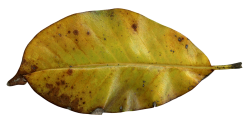 leaf-1690954_1280.png 2.2 Mb [

226

download(s)]
Texture Pack Description:
A texture of a yellow/green fall leaf (after deteriorating some) with a few rotten spots. Great for use as a dying leaf.
1708x844 pixels (14.23x7.03 inches)
I DID NOT MAKE THIS!! This is from Pixabay: https://pixabay.com/en/leaf-autumn-nature-fall-1690954/ The reason it shows me as author is because there was no author field (some bug...)