Dark dirt ground - TextureGroundNormal.jpg
Wednesday, March 6, 2019 - 08:52
The authors of this content agree to license it under later versions of the licenses they selected above.
File(s):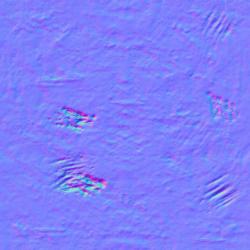 TextureGroundNormal.jpg 1.1 Mb [

22

download(s)]
Texture Pack Description:
I find that this texture doesn't work that great if you want to cover large patches of dirt ground. But it's ideal in plant pots or smaller patches.