Blood overlay - BloodOverlay_0.png
Tuesday, July 9, 2019 - 08:08
The authors of this content agree to license it under later versions of the licenses they selected above.
File(s):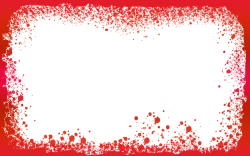 BloodOverlay.png 401.3 Kb [

3304

download(s)]
Texture Pack Description:
This is a blood overlay that you see in first person shooter or some pixel art games. 
If you google "blood overlay" there you won't find free ones. That needs to change. Now :)
1280by800 pixels, can be stretched.