Almost seamless old textile textures - 007.png
Monday, March 2, 2020 - 10:58
The authors of this content agree to license it under later versions of the licenses they selected above.
File(s):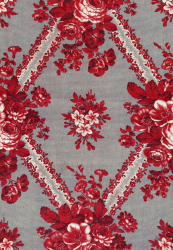 007.png 14.5 Mb [

28

download(s)]
Texture Pack Description:
Made from an open collection of photos of the Smithsonian Institution. I tried to make them completely seamless but unsuccessful. If you look closely, the border will be visible. The length of one edge of each texture 2048 pixels at least.