40 procedural textures - texture20.png
Sunday, August 16, 2020 - 13:06
The authors of this content agree to license it under later versions of the licenses they selected above.
File(s):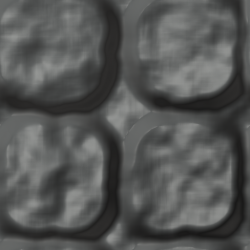 texture20.png 242.6 Kb [

6

download(s)]
Texture Pack Description:
40 procedural textures I generated as a part of my bachelor's thesis (using https://github.com/drummyfish/ptdesigner). All are tiling, most of them are in 512 x 512 uncompressed PNG, some have multiple variants (different random feed).
More procedural textures generated with another program can be found at my profile.
You can support me: https://www.tastyfish.cz/#support