2 seamless lava tiles - Lava #4.png
Friday, January 13, 2017 - 17:34
The authors of this content agree to license it under later versions of the licenses they selected above.
File(s):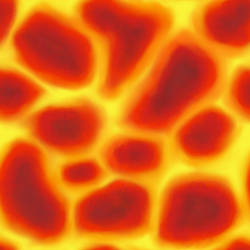 Lava #4.png 3.5 Mb [

2564

download(s)]
Texture Pack Description:
These lava drawings are perfect squares. They will tile perfectly seamless both horizontally and vertically.
If you dont like the way they look exactly, you can digitally paint on them, as long as you dont alter the edges, or else they wont seamlessly tile still.