Sunday, April 8, 2018 - 08:28
The authors of this content agree to license it under later versions of the licenses they selected above.
File(s):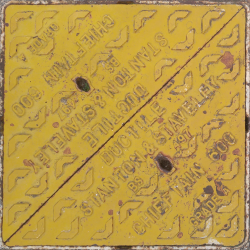 Drain_Cover_1024.png 2.1 Mb [

35

download(s)]
Texture Pack Description:
Yellow Drain Cover
CC-BY 4.0
Available in many sizes
This drain cover was photographed at a naval base near my home. it is very different to others in the area and really stands out.