Ultimate Power Up items Pack
Tuesday, November 3, 2015 - 21:22
I am Sujit Yadav and I create and share game art every month on my website. I thought to share them here too. Today I am sharing you the Ultimate Power UPs Items Sprites Pack.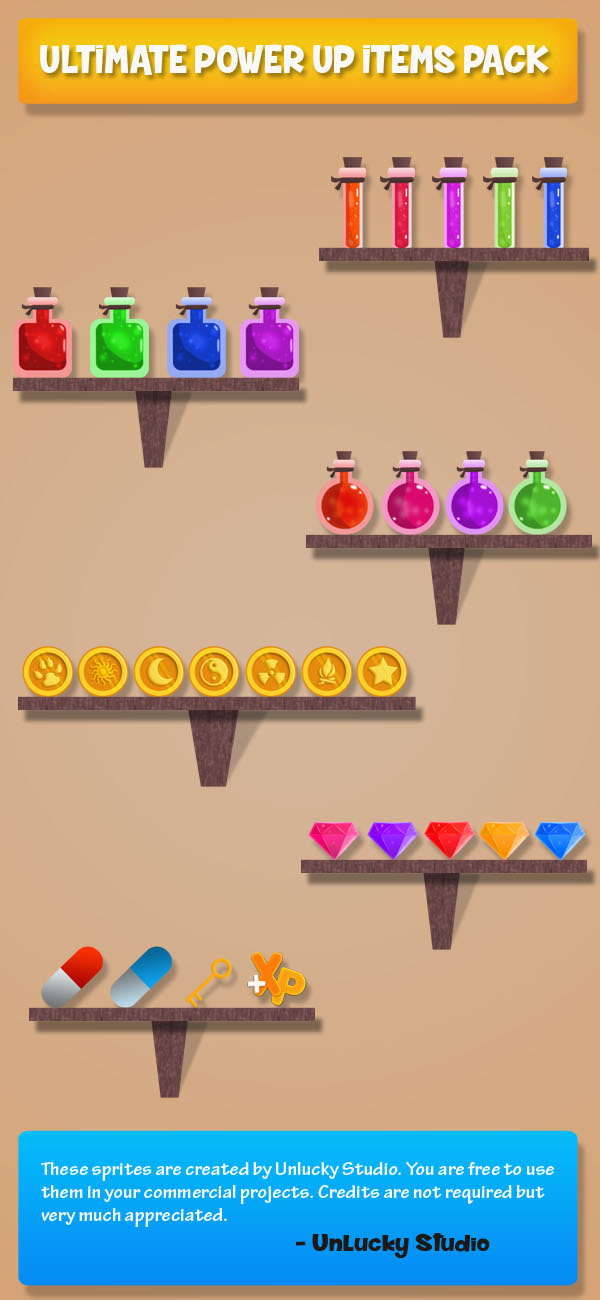 This pack includes:-
1) Total 16 potions (3 different types).
2) 7 different types of coins.
3) 5 different types of diamonds.
4) 2 type of capsules
5) A key and a power up XP sprite.
This sprite pack comes with a CC0 license. You can use them in your personal or commercial projects. Feel free to contact us, if you used them in your game or any multimedia project. We will feature you here. Don't forget to check out our popular sprite packs.
Complete Spaceship Game Art Pack
Complete Breakout Game Sprites Pack
Top down Car Game Sprites Pack
If you have any questions, suggestions or any request, mail us at sujit1717@gmail.com
File(s):

Ultimate_Power_Up_items_pack_by_unlucky_studio.zip 324.3 Kb [

1226

download(s)]