Free Top Down Car Sprites by Unlucky Studio
Friday, January 16, 2015 - 00:38
Every month I release a free game art pack on my website. This month  I have created a top down vehicles sprites pack for Racing Game lovers. These sprites are in high resolution .png format. Below is a preview of the pack.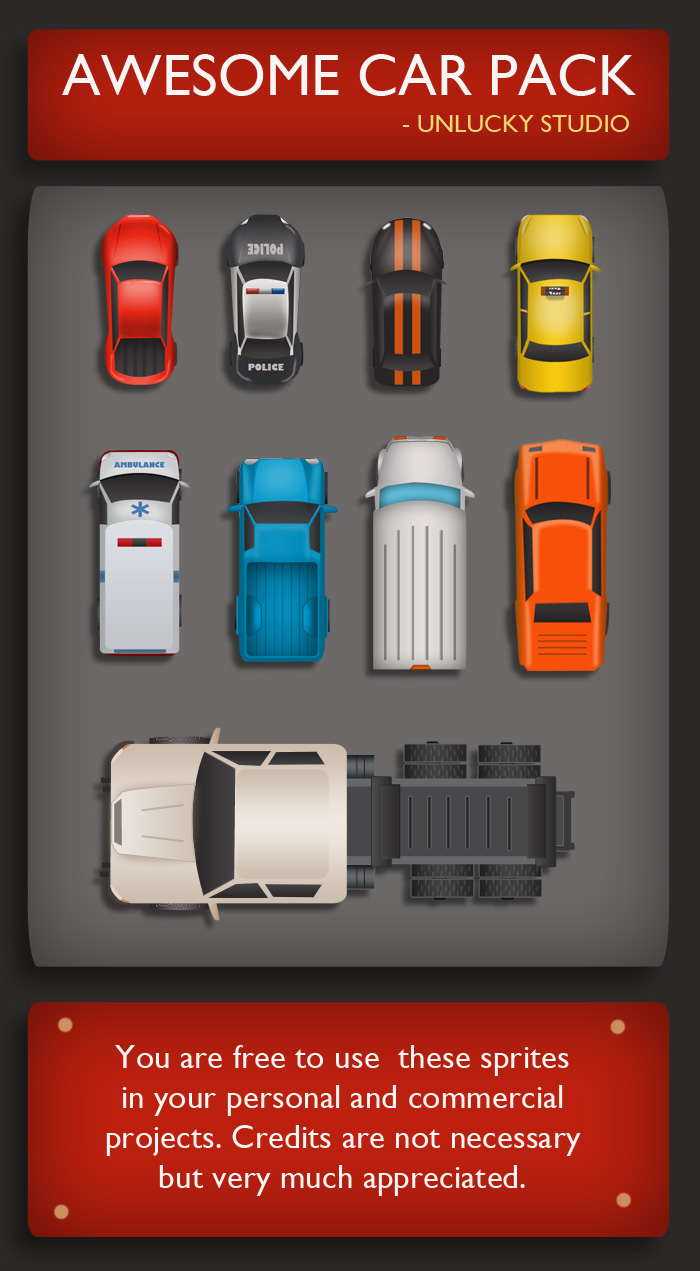 This pack includes:
1)      1) Audi
2)     2)  Police car (Animated)
3)     3) Viper
4)      4) Taxi
5)     5)  Ambulance (Animated)
6)      6) Mini truck
7)     7)  Mini Van
8)      8) Simple car
9)     9)  Truck
This sprite pack comes with royalty free license. You can use them in your personal or commercial projects. Credits are not necessary but very much appreciated. So what are you waiting for? Create your dream race game with these free game graphics. If you used them anywhere just drop me a message. I would love to see your work. If you like my work and want to support it then click here.
 - Unlucky Studio
- 
File(s):

Topdown_vehicle_sprites_pack_Unluckystudio.zip 519.8 Kb [

26139

download(s)]